Hello everyone,
I thought I would kick off my first blog post with some of my favourite pieces from our current collections. We have stuff arriving constantly at the moment so make sure you are regularly checking the New In section!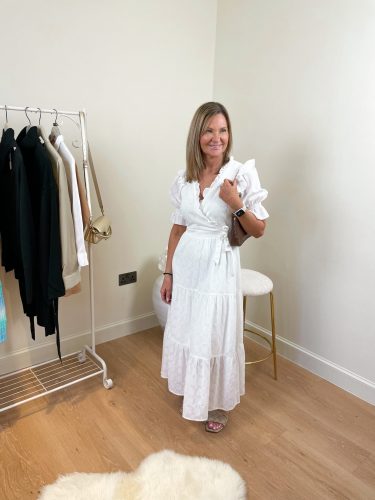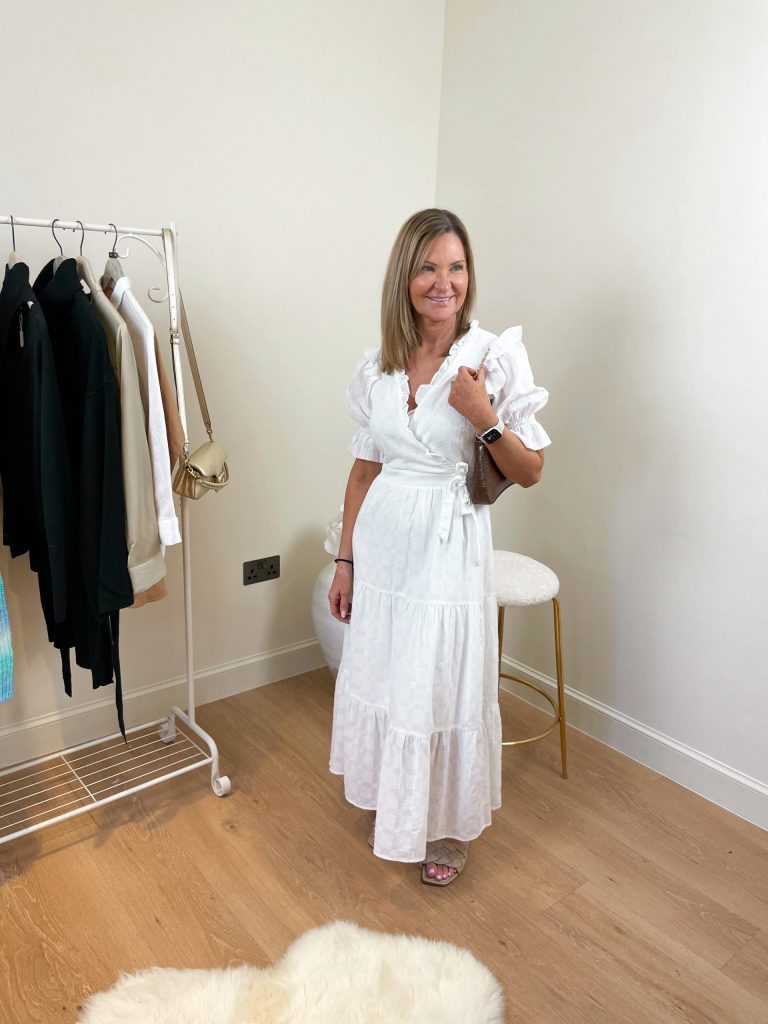 I'm going to start with this stunning white dress from Frnch. I've styled it here with a pair of nude flat sandals and a chocolate bag with gold chain strap. It would also be lovely with a bright pair of sandals, a bright bag and jewellery. This outfit would be perfect for lunch with the girls or drinks in a beer garden. I'll definitely be taking this on holiday with me in the summer and wearing it out for dinner!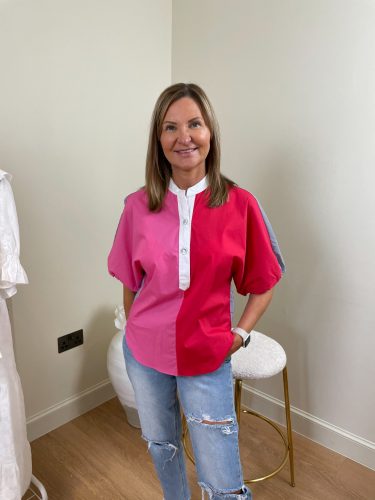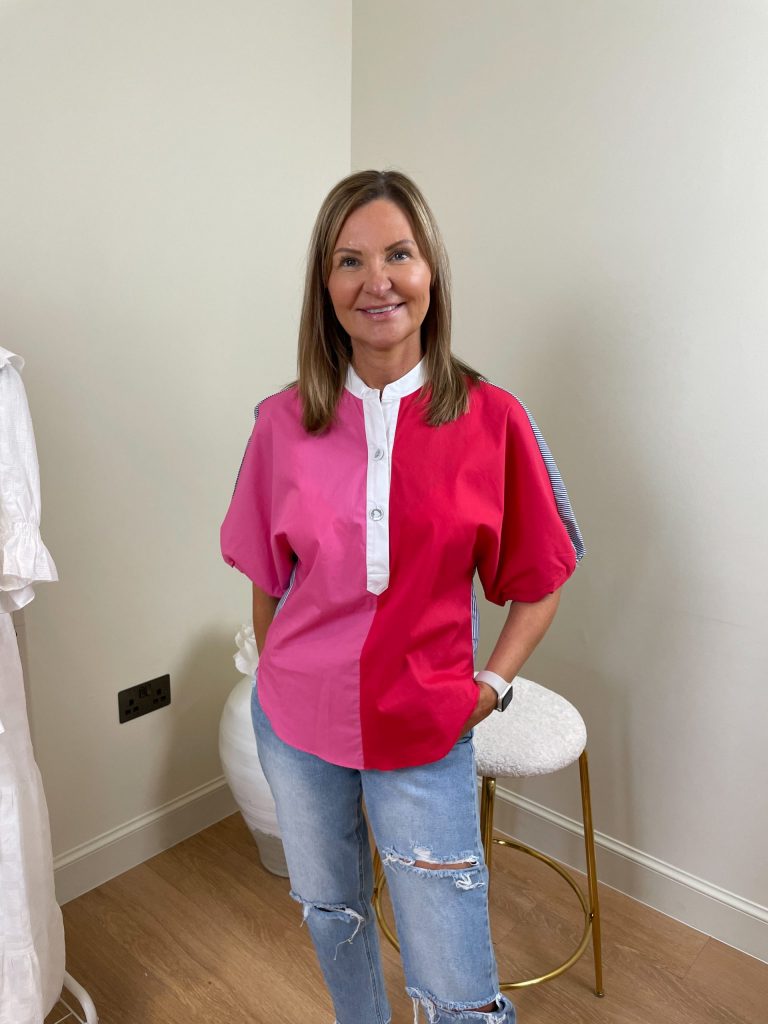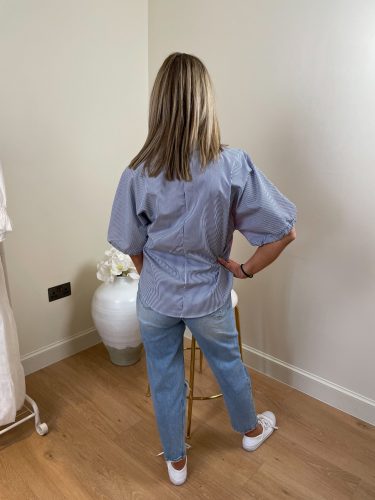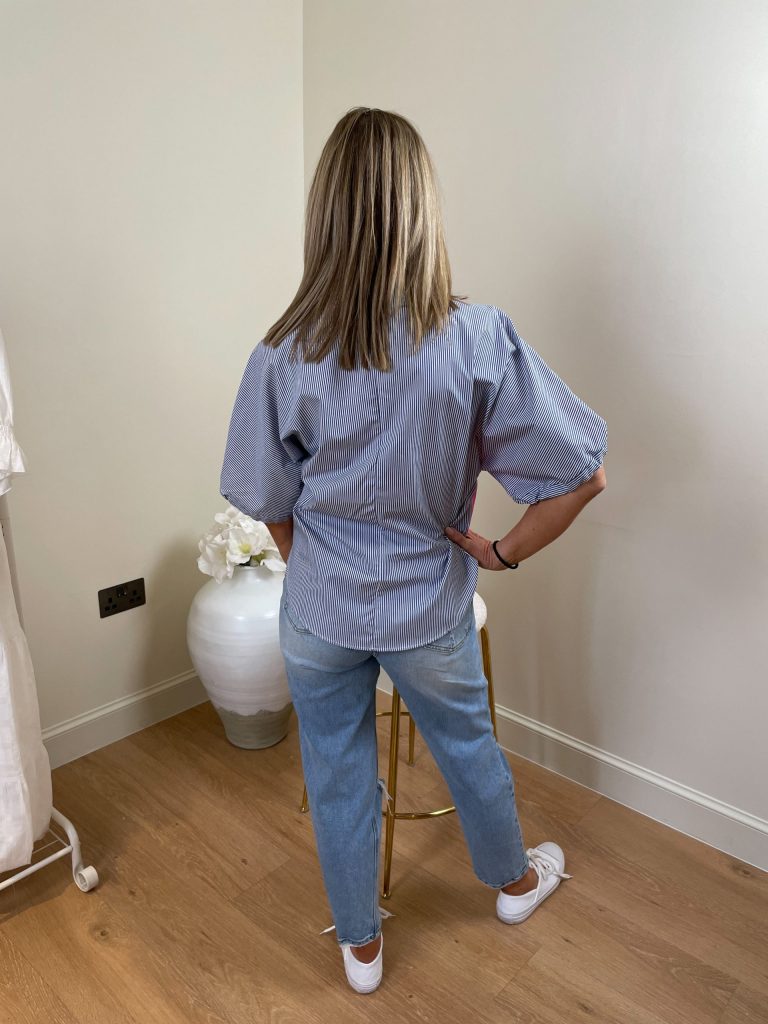 The second piece I'm totally obsessed with is this top from one of our premium brands Vilagallo. Every piece from this brand has so much detail. I've styled this top with jeans and flat pumps for a relaxed summer day time look. It could easily be dressed up with a pair of our Up Pants and heels for more of an evening look.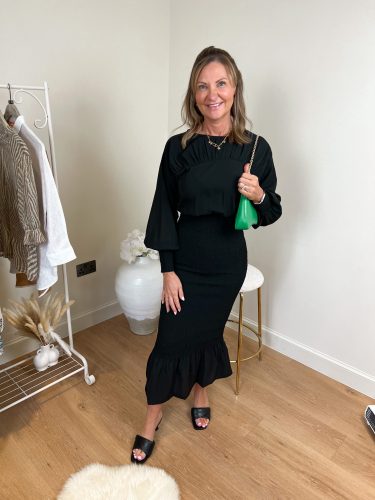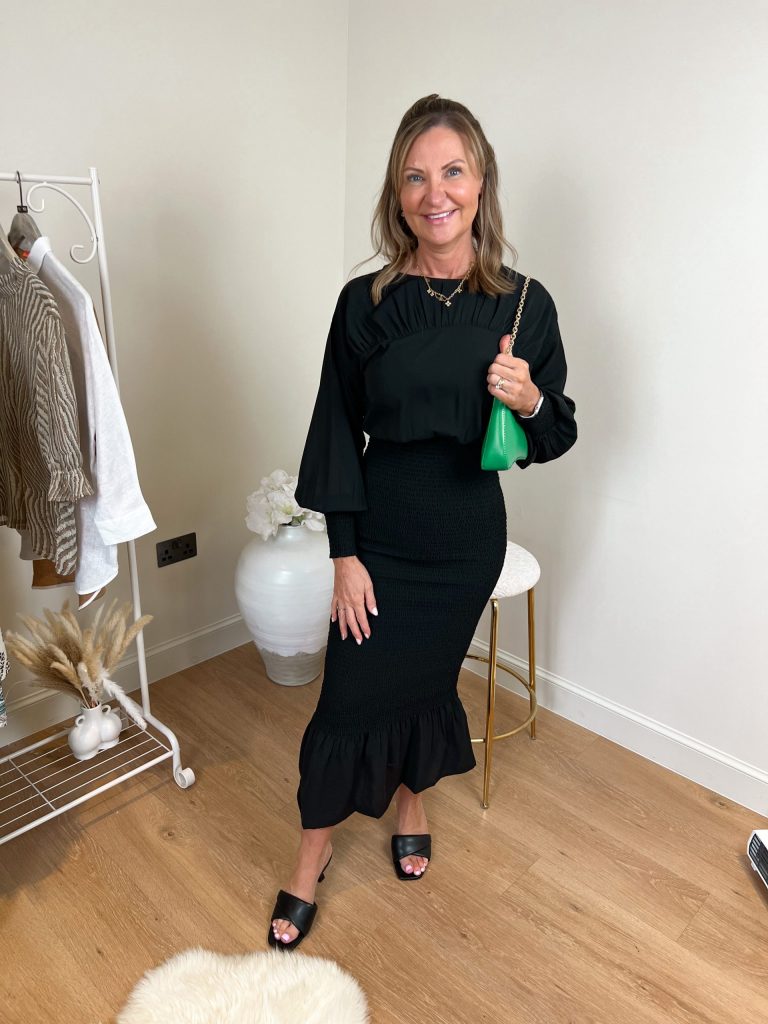 The next piece I want to talk about is this beautiful shirred dress from pretty lavish. It's so flattering on and very comfortable to wear. I'd say this is definitely an evening piece which would be ideal for a date night or party. I've styled it with black heeled sandals from the shop and a bright bag for a pop of colour. It would look equally good with bright shoes. LBD's can we worn time and time again so are a great addition to your wardrobe!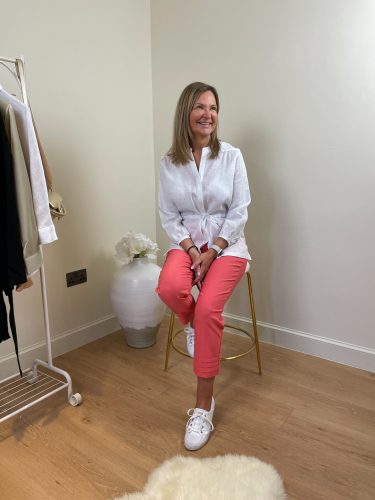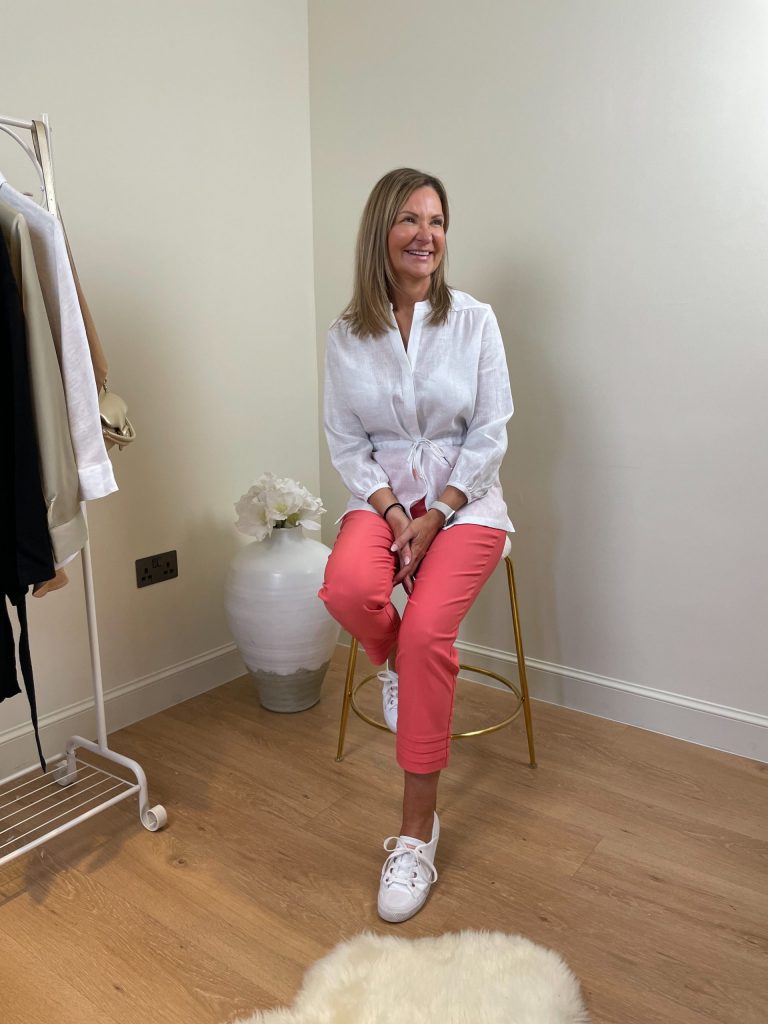 The next outfit I'm going to talk about is these coral Up Pants. This brand is one of our best selling with my age group, most of the ladies who buy them come back for more and we also have a list of their names and numbers so we can let them know as soon as a new delivery arrives. They are super comfy and have tummy control which we all love. I've styled these with a beautiful white linen shirt from our vilagallo collection and a pair of our superga white leather pumps.  This is such a lovely day outfit for shopping or lunch. It would also look lovely with a white t-shirt for a more casual look. 
The last outfit I'm going to talk about today is these paper bag style shorts from one of our newest brands, Compania Fantastica. They are so comfortable and a nice length as I prefer something a little longer these days! I've styled them with a basic black bodysuit and a pair of sandals. This is a great outfit for a day at the beach and could be easily worn over a swimming costume.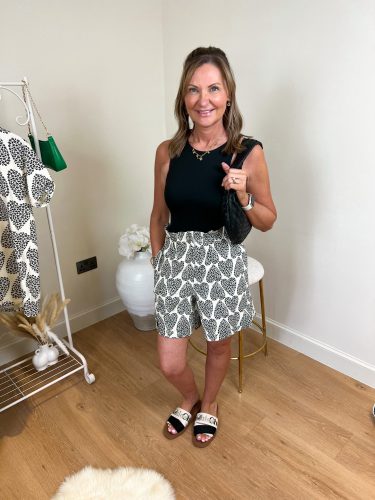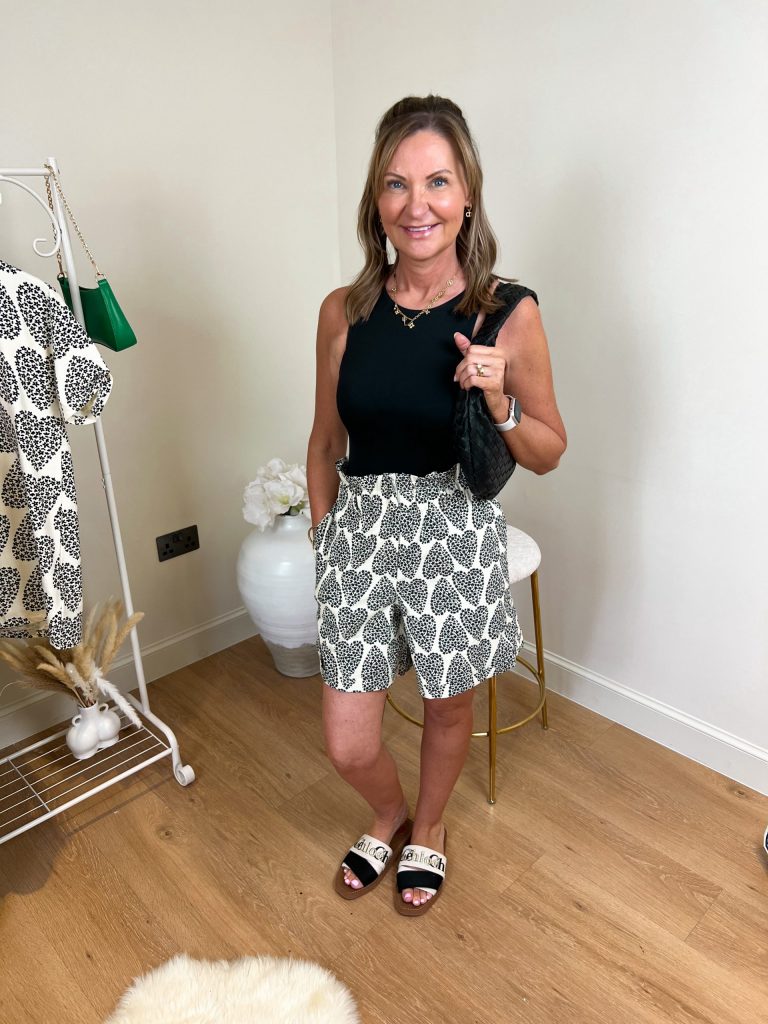 I hope you enjoyed this post and got some summer outfit inspo along the way! Be sure let me know what your favourite outfit was in the comments below.
Speak soon
Cathy x